7 ways to get spotted by a headhunter
24 April 2023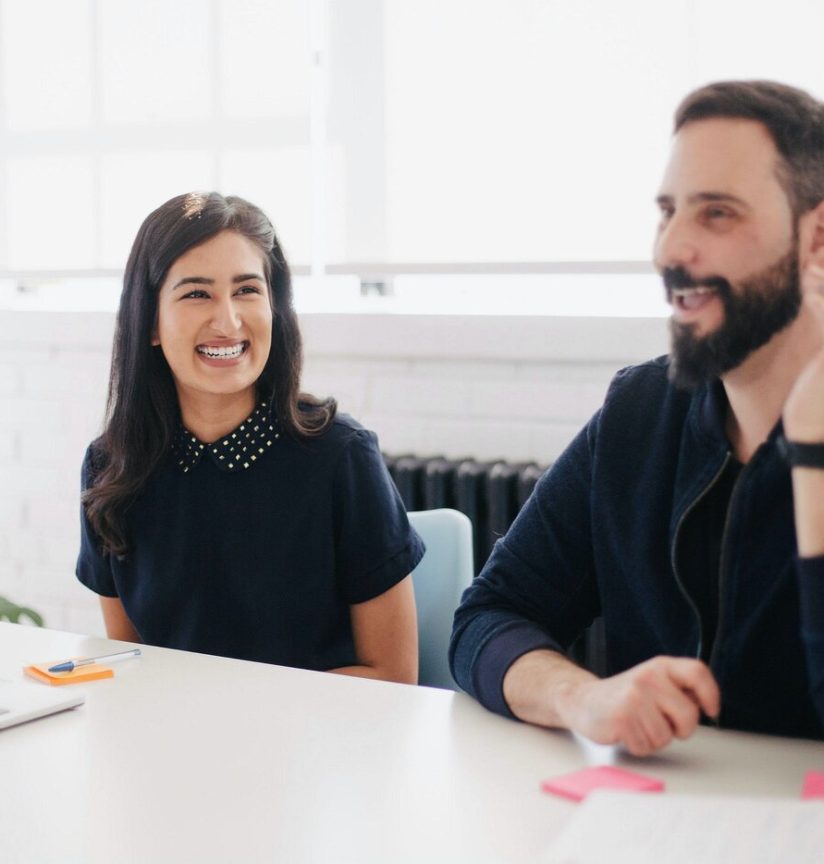 Headhunting (or direct approach) is not only reserved for senior executives. In Quebec, there has been a shortage of manpower in certain fields for several years, and this is where a headhunting firm can become an excellent business partner for companies. In this new blog article, our recruiters at Inacre Conseil give you some tips on how to attract their attention. Enjoy reading it!
Be good at what you do The first tip that seems obvious is to be good at what you do. The better you are, the more likely you are to attract recruiters to you. You will be judged on your results, your experience, your knowledge, etc. The performance criteria can be different depending on the job. For sure, a sales manager will be judged on his performance: if he generates very high sales and causes a number of problems to the competition, he will be a good prey for headhunters.
Demonstrate your expertise Another way to get approached by a headhunter is to demonstrate your expertise in your field. For example, professionals who speak at events, publish on blogs or in other media will demonstrate their expertise, and will be more attractive. Let's take the example of the annual Stratégies PME trade show in Montreal, which offers about 100 conferences each year. An expert who gives a conference will automatically attract more attention from hunters, because of his expertise.
Develop your skills Developing your professional skills may allow you to obtain greater responsibilities within your company or to qualify for a higher level position in another company. By developing your skills and expertise, you will attract more attention from recruiters. Of course, you will also need to put yourself forward.
Be visible on the internet A headhunter in Quebec spends a lot of time on the internet, especially on professional social networks, such as Linkedin, to identify and contact talents. If, like a headhunter, you are not present on these networks, you will be invisible. One way to get hunted is to have a certain visibility on the Internet. Our headhunters at Inacre Conseil recommend being present on Linkedin.
Here are some ways on Linkedin to attract headhunters: – Have an optimized profile that details your professional skills – Get referrals – Be active: participate in discussions, be present in groups and interact, check out company pages and job postings, visit recruiters' profiles to get seen, etc.
There are also other very relevant ways to get yourself seen by recruiters, like having a website. It is easy today to create a website for free without web development skills. Many job seekers or professionals have a website to present their skills or their portfolio online: for example a graphic designer who will present his achievements.
Maintain and develop your professional network In Quebec, there are many networking events to develop your network, exchange with other professionals in the sector, develop your skills, etc. Networking is a way to showcase your expertise, solidify your network, and get recommended or hunted. On Linkedin, if you are part of those who have more than 500 connections, who have several recommendations on their profile, then you put yourself in a position to attract more recruiters.
Show that you are open to other opportunities If you show that you are open to other opportunities, you will also attract the attention of recruiters. – If you are actively looking for a job, activate the Open to work badge on Linkedin – If you are currently employed, mention that you are open to new opportunities. Of course, this information should only be made visible to recruiters.
Talk to other people who have been hunted Another way to get hunted is to talk to other people in your professional network who have been contacted directly by a recruiter. They will be able to give you some advice, share their experience, tell you how they were headhunted: at an event, via Linkedin, via a recommendation, etc.
The summary of this article in infographic below
To increase the interest of headhunters, it is therefore within the reach of more people than we think, it is enough to put in place these few means, among many others, that we have seen.
Inacre Conseil recruits more than 500 candidates per year for companies in Quebec and in the Toronto area, by a team of competent headhunters. Contact us now.