Back to the results
Engineering Manager (Plastics Manufacturing Sector)
Manufacturing
Engineering
Operations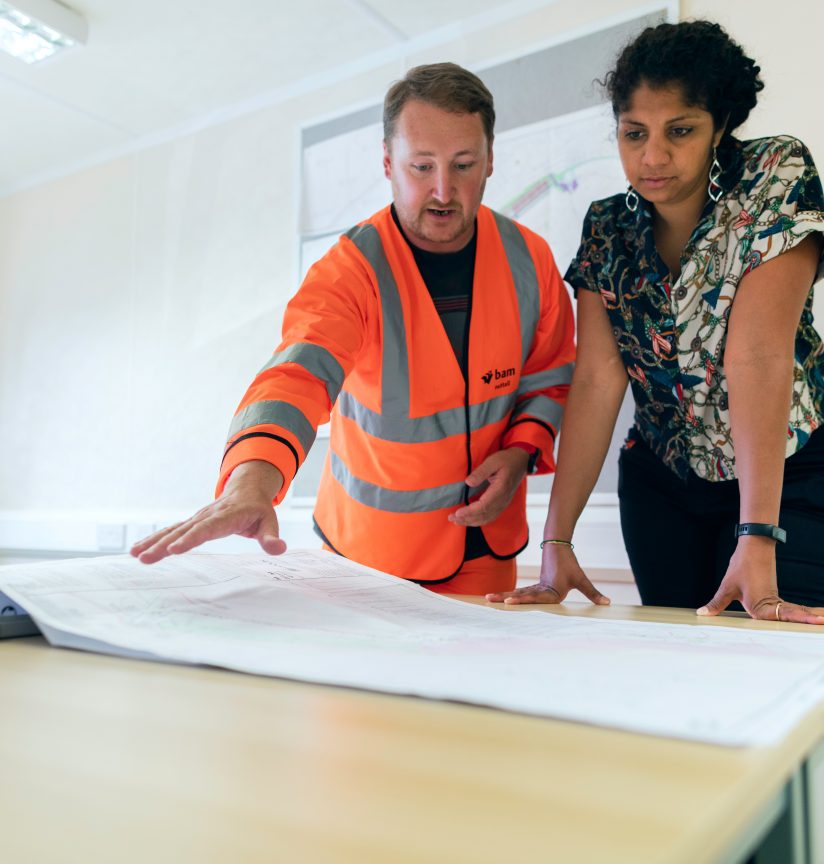 Engineering Manager (Plastics Manufacturing Sector) – Tyler, TX, USA
Full Time Permanent Position
Plant-Based Position
Competitive Compensation Package, negotiable based on experience
Job description
Do you have a solid (5+ years) management background in Engineering Operations within a Manufacturing environment, and looking for your next opportunity?

Our client in the Plastics & flexible packaging manufacturing sector is looking for an Engineering Manager to join their team in Tyler, Texas! The successful candidate will be responsible for the overall plant facility, including the oversight of Engineering and Maintenance departments. They will assist in the installation of new equipment and upgrades to existing equipment, all while ensuring that safety standards for both projects and maintenance are adhered. Gives input to and is accountable for Engineering, Maintenance, capital budgets and cost controls. Ensures all production equipment are in optimum state of repair and performance.

Within the limits of applicable policies, procedures and established plans, the successful candidate will have the authority to take action and make decisions. The assignment of work or delegation or responsibility does not relinquish responsibility for results. Performance will be measured by the extent to which the responsibilities have been fulfilled.

Functional Responsibilities:

• Manage Maintenance and Plant Engineering operations.

• Assist in the creation of an annual budget.

• Provide technical support/troubleshooting advice to Maintenance and Production personnel.

• Review Preventative Maintenance program, determines where changes or improvements are necessary and makes recommendations regarding changes and implementations.

• Oversees the maintenance work order system for repairs and prioritizes accordingly.

• Participate in production/scheduling meetings. Liaise with production department to coordinate scheduling of downtime for equipment repairs or modifications.

• Plans, organizes and co-ordinates execution of all construction, expansion, and installation projects.

• Provide monthly reports detailing financial spending against established budgets.

• Collaborate with Controller / Ops Manager to prepare CapEx projects.

• Evaluate existing and potential products for business and manufacturing fit and profitability relative to other avenues.

Managerial Responsibilities:

• Provide leadership, direction and guidance to the engineering and maintenance team.

• Establish goals with direct reports, conduct performance reviews, and assists with their development plans.

• Motivate, provide regular coaching and feedback, and counsel team members as required.

• Provide input into hiring and termination.

• Promote operational agility and a culture change.

Continuous Improvement & Standardization:

• Monitor site performance and implement corrective actions to overcome any shortfall based on thorough root cause analysis.

• Lead Lean Manufacturing and Six Sigma projects for health and safety, productivity, waste, quality, and cost reduction.

• Ensure that long-term improvement plans are in place and executed to reduce manufacturing costs each year.

• Provide improvement recommendations regarding the PM program.

• Act as the plant expert for statistical process control and conduct process capability studies.

Requirements and experiences
• 4-year Bachelor's degree or equivalent in Engineering is required.
• Eligibility for registration as a professional engineer (P.Eng Certification) is required.
• 5-7 years of maintenance experience in an industrial manufacturing environment is required.
• Industry experience in plastics or paper packaging is preferred.
• 5+ years of prior management experience is preferred.
• Proficient in MS Office and AutoCAD
• Good project management skills with proven ability to lead and/or influence in meeting defined goals, objectives and deadlines.
• Good verbal and written communication.
• Excellent interpersonal, communication and presentation skills.
• Demonstrated problem solving experience using root cause analysis with a focus on continuous improvement.
• Knowledge in pneumatic, hydraulic components, power supplies, electrical drives and motors.
Benefits and other information
Full Time Permanent Position
Site-Based in Tyler, TX, USA
Competitive base salary, negotiable on experience
Full Employee Benefits
Retirement Savings
Occasional travel may be required
If you are interested, please send your application through our website in the employment section or directly via email to amanda.oreskovic@inacre.ca
For further information, you can visit our web site https://inacre.ca/en/candidats/emplois/  or contact us via phone at 416 550 5135 ext 230.
We thank everyone who submits their application. However, only those who meet position experience requirements will be contacted for an interview.
We offer a referral bonus of $200 minimum if you present someone who is hired for one of our roles! Contact us for details.
Subscribe
to the job alert
Receive daily our latest job offers.
Subscribe