Back to the results
Project Engineer (Plastics Manufacturing) – Remote USA
Manufacturing
Engineering
Operations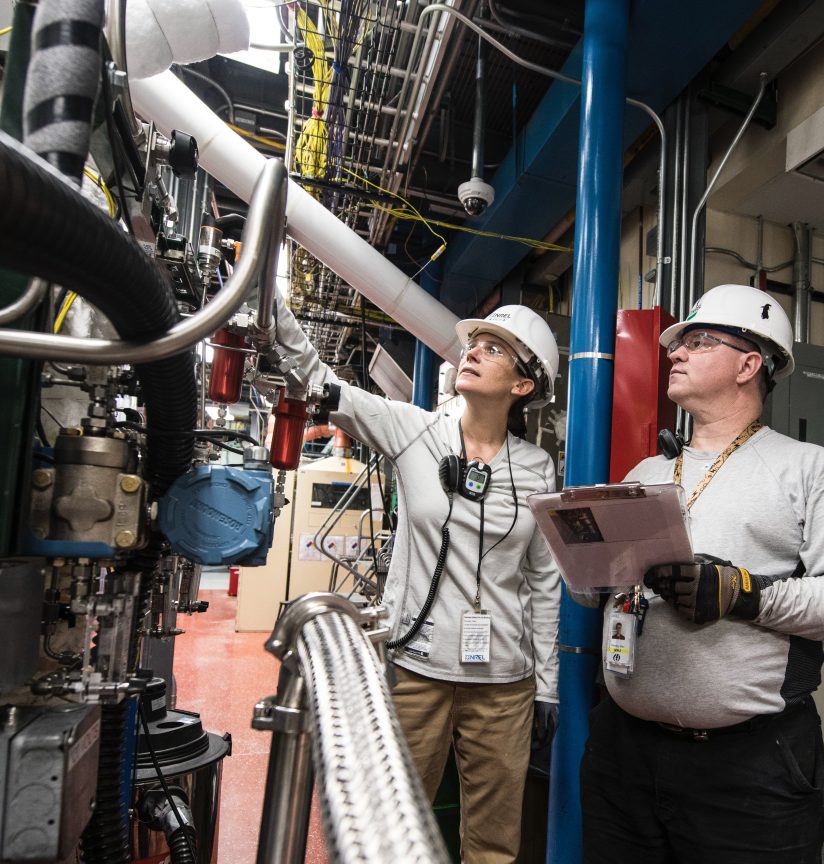 Project Engineer (Plastics Manufacturing Sector)
Remote / Work from Home in Canada or the US.
Frequent travel to various plants across Canada and the US.
Competitive and diverse compensation package, base salary negotiable on experience.
Full Time Permanent Position
Job description
Are you a senior Engineer with 10+ years experience in manufacturing?

Do you have industry experience within the plastics or paper materials manufacturing sector?

Do you love to travel and want the opportunity to visit various cities across Canada & the US?

Our client in the Plastics manufacturing sector is looking for a Division Project Engineer to join their North American engineering team! It will be the candidate's responsibility for plant engineering operations to maximize profitability of the facilities. This includes but is not limited to asset purchase, placement and removal, engineering projects, facility expansion or downsizing, (EAM), facility security and electronic systems and projects at each of the three facilities as needed. Responsibility for the safety and machine equipment changes and modifications, asset management, AFE's, Engineering and Maintenance budgets, facility environmental issues, plant layout and design, machine and equipment design, record keeping. If this sounds like you, keep on reading!

Within the limits of applicable policies, procedures and established plans, the candidate has authority to take action and make decisions. The assignment of work or delegation or responsibility does not relinquish responsibility for results. Performance will be measured by the extent to which the responsibilities have been fulfilled.

Functional Responsibilities:

• Responsible for the planning of engineering projects for all plant locations.

• Communicates with and assists engineers and engineering departments at all locations.

• Assisting with machine and equipment repairs, PM, EAM

• Safety/environmental issues-projects, issues, problems, meetings

• Machinery/equipment design, modification, moving, relocating, storing

• Engineering and Maintenance special projects

• Communication with Maintenance Department/Purchasing, vendors, suppliers, contractors

• Communication with Managers/Supervisors/HR for scheduling repairs and project work/status/updates

• Assist in ensuring HACCP, GMP's Work Instructions, and safe quality food system requirements are in compliance.

Key Working Relationships will include:

• Contractors and Consultants, as needed, for quotes/estimates, projects, information, repairs and direction

• Vendors and Suppliers, as needed, for parts and supplies

• Government Agencies, as needed, for inspections, reports, issues and problems

• Manufacturers, as needed, for information, direction and assistance

• Manufacturing Managers as needed

• Production Management as needed

• Manufacturing Leads and Operators, as needed, for problems, issues and schedules

• Plant Services Managers, as needed, for machine run schedules

• Purchasing, as needed

• Human Resources, as needed, for policy and procedure

• Region Financial Control Manager, as needed, for AFE's, budge, accounts, and direction

• Region General Manager, as needed, for issues, problems, and projects

Requirements and experiences
• Post-Secondary Degree (4-year) in Mechanical, Electrical, or Manufacturing Engineering.
• P.Eng, EIT, and/or PMP certifications will be preferred
• 10+ years' experience in maintenance or engineering functions
• Industry Experience within the plastics, paper, or automotive manufacturing is REQUIRED
• Experience in plant layout, machinery / equipment design, budgets, major projects, relocations, EAM and preventative maintenance programs, CAD, electrical, electronics, robotics, and AFE's
• Thorough knowledge of OSHA, safety, and environmental issues
• Ability to plan
• Must organize complex tasks & meet deadlines
• Regular use of computers, telephones, miscellaneous office equipment
Benefits and other information
Full Time Permanent Position
Remote opportunity for candidates in Canada or the US.
Frequent travel to various plants in Canada & the US.
Competitive base salary, negotiable on experience
Full employee benefits
Retirement savings available
Travel expenses coverage
Training & Professional Association reimbursement available.
If you are interested, please send your application (Resume & Cover Letter) through our web site in the employment section or directly via email to amanda.oreskovic@inacre.ca
For further information, you can visit our web site https://inacre.ca/en/candidats/emplois/  or contact us via phone at 416 550 5135 ext 230.
We thank everyone who submits their application. However, only those selected will be contacted for an interview.
We offer a referral bonus of $200 minimum if you present someone who is hired for one of our roles! Contact us for details.
Subscribe
to the job alert
Receive daily our latest job offers.
Subscribe