Back to the results
Industrial Millwright
Manufacturing
General Labour
Skilled Trades
Operations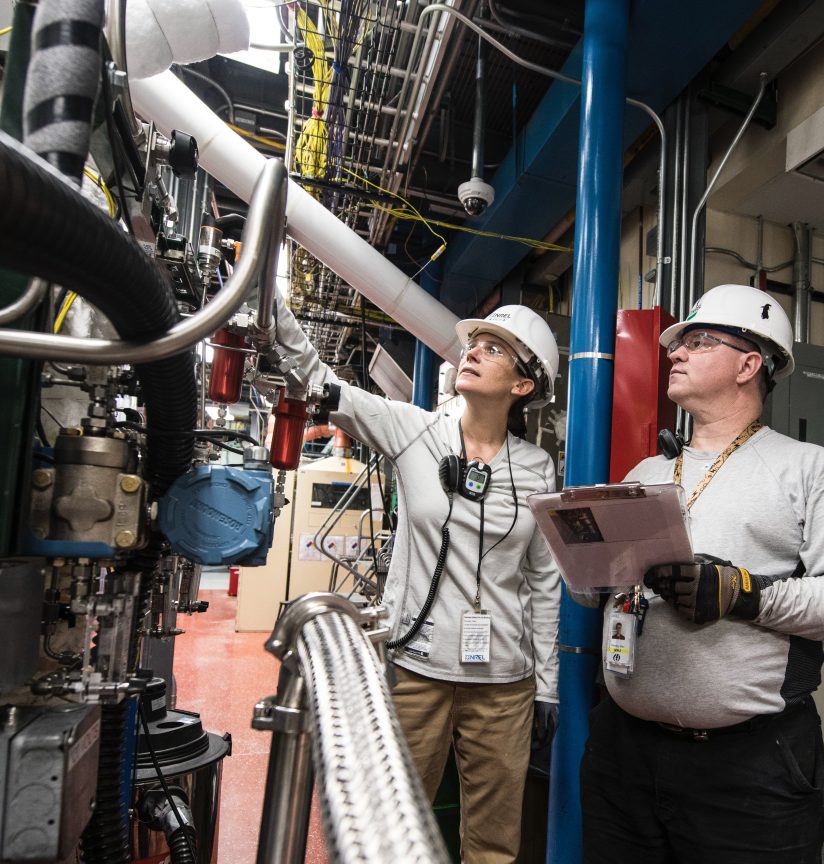 Industrial Millwright/Mechanic – Cornwall, Ontario
Full Time Permanent position
12 hour shifts; Night Shift 7pm – 7am; Every other weekend
Job description
Are you a Red Seal Certified Millwright?

Do you have experience as an Industrial Mechanic/Millwright in a manufacturing environment?

Do you have experience working with refrigeration or heavy machinery?

Our client is looking for an industrial mechanic/millwright to join their state-of-the-art manufacturing plant in Cornwall, ON! Duties include trouble-shooting machine breakdowns, implementing root cause repairs, preventative maintenance and machinery modifications. Reporting to the Production Supervisor, the industrial mechanic works on high-speed machinery, pneumatics and hydraulics, as well as perform general building maintenance. Follow/support Food Safety and Quality Guidelines. Works safely at all times, keeps work area clean and ensures that day-to-day operations run smoothly and efficiently.

• Read and understand the Job Safety Analysis (JSA)

• Practice and encourage safe work behavior

• Understand the procedure of reporting all accidents and near misses

• Understand the safety features of the equipment, such as guards, emergency stops and start up signals

• Understand and follow the food, safety, and quality procedures

• Understand and perform good housekeeping practices continuously

• Read and understand a work order

• Operate forklift in a safe manner after successful training is completed.

• Operate scissor lift in a safe manner after success training is completed.

• Locks out equipment before making adjustments or working on equipment.

• Mechanical installation according to industry standards.

• Installs new equipment as instructed

• Performs repairs/modifications of mechanical problems on plant machinery.

• Troubleshooting and timely repairs of broken-down equipment.

• Complete repairs within a reasonable time frame.

• At workstation when scheduled and remains for duration of assignment.

• Uses a logical process to identify and repair breakdowns

• Able to use welder and grinding equipment etc. to fabricate parts where required.

• Organization of parts areas.

• Correctly enters computer W/O specific details, parts/machine shop, requisitions as required.

• Complete documentation of work performed and parts re-order sheets.

• Research parts (where required) so that correct information provided when requesting parts to be ordered.

• Inputs required computer information.

• Clearly expresses ideas/concepts & instructions as required.

• Capable of quickly correcting issues in process/design/assignments.

• Competent use of hand tools and power tools.

• Organize/prioritize assignments

• Fabrication of parts/ equipment as required.

• Provides training to and readily helps less experienced maintenance personnel.

• Works independently and can work as part of a team when required.

• Communicates with co-workers and management.

• Communicate to supervisor if unable to work shift for any reason.

• Takes direction from Supervisor.

• Other duties as required.

Requirements and experiences
• Journeyman Millwright Certificate – Red Seal is required.
• Experience as an industrial mechanic/journeyman millwright in a manufacturing environment.
• Refrigeration or heavy-duty mechanic experience is an asset.
• Strong electrical troubleshooting skills will be preferred.
• Knowledge & understanding of pneumatic and hydraulic systems.
• Strong welding skills.
• Ability to read blueprints.
• Bilingual (English - French) would be considered an asset.
• Ability to work with minimal supervision.
• Safety orientated.
• Ability to lift 50 lbs.
• Comfortable working at heights.
• Good verbal and written communication skills.
Benefits and other information
Full Time Permanent position (12 hour shifts)
12 hour shifts; 7pm – 7am; Every other weekend
$29.10 - $31.72/hr, depending on experience.
Full Benefits (Medical, Dental & Vision)
Employee-matched RRSP contribution
Site-based role in Cornwall
If you are interested, please send your application through our web site in the employment section, or directly via email to amanda.oreskovic@inacre.ca
For further information, you can visit our web site https://inacre.ca/en/candidats/emplois/  or contact us via phone at 416 550 5135 ext 230.
We thank everyone who submits their application. However, only those selected will be contacted for an interview.
We offer a referral bonus of $200 minimum if you present someone who is hired for one of our roles! Contact us for details.
Subscribe
to the job alert
Receive daily our latest job offers.
Subscribe