Back to the results
Assistant Store Manager
Executive / General Management
Marketing / Communications
Administrative Support
Sales / Customer Service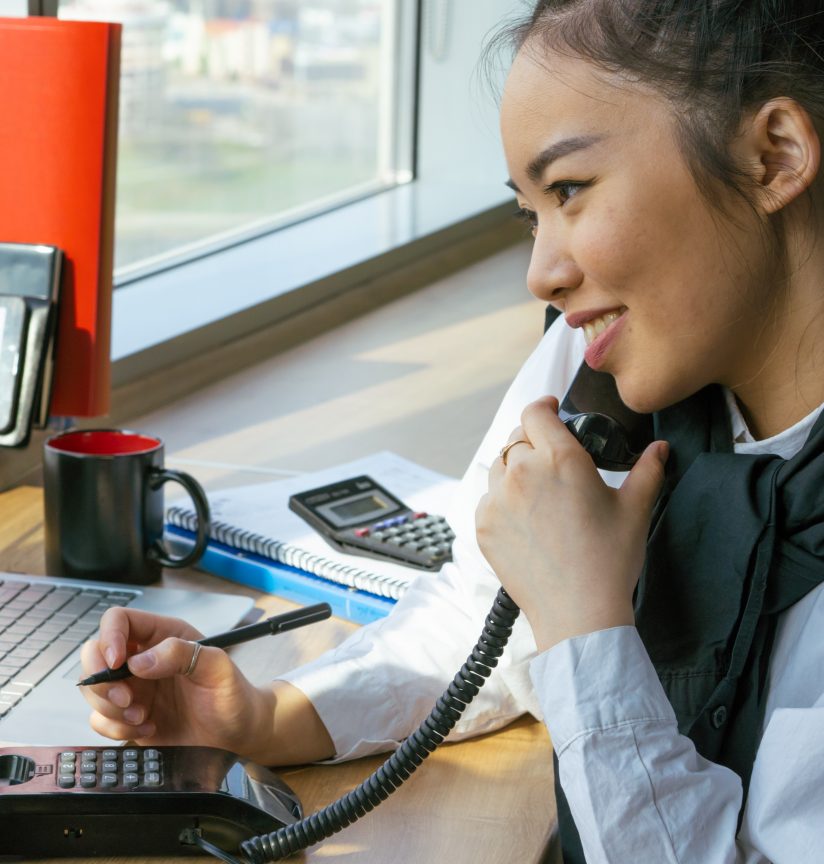 Assistant Store Manager – Quebec City, Quebec
Full Time Permanent Position
Competitive Bonus structure!
FULL Benefits
Job description
Are you bilingual (written and verbal) in both French & English?

Do you have at least 1 year of hands on Customer Service experience?

Our client is looking for a customer focused energetic Bilingual (French & English) Assistant Store Manager to provide support for the Store Manager. The successful candidate will work to exceed customer expectations, foster a culture of teamwork, develop staff members' abilities and competencies, meet and exceed the financial objectives established for their assigned location. Their long-term objective is to develop their own skills towards becoming a Store Manager themselves, and in the absence of the Store Manager, be the individual wholly accountable for store operations.

• Serve as a role model for customer-first behaviors according to company standards

• Build a team of customer-focused employees through effective hiring, coaching and measurement

• Handle difficult customer situations professionally

• Handle any customer complaints/concerns

• Respond to customer inquiries on a timely basis

• Ensure all products meet the Company's quality standards

• Conduct store tours

• Answer telephone and email enquiries in a timely manner and utilize the Company's procedures

• Direct and manage store sales efforts, which may include Hot Light times, retail sales, fundraising and suggestive selling

• Work with the Store Manager to achieve business plan objectives and profitability as set forth in the store operating plan and in the established financial goals Production

• Understand and implement procedures to maximize efficiencies and control variances in daily production of product and overall store performance

• Understand and implement store quality control procedures

• Coordinate production schedules to meet customer demands and minimize labor hours

• Inspect, troubleshoot, and assess any production or equipment problems Safety and Sanitation

• Demonstrate safety consciousness and promote store safety, e.g. shoes, floor cones, MVR's, etc.

• Maintain a high level of store sanitation and cleanliness, e.g. cleaning schedules, training, et

• Ensure compliance with all aspects of food safety and food safety certifications.

• Oversee proper upkeep of store facility and equipment

• Assist the Store Manager in recruiting, hiring, training, and dispute resolution

• Supervise all shift personnel

• Build a team of customer-focused employees and foster teamwork

• Demonstrate leadership in employee development, including that of Key Staff

• Assist in communicating to store employees and enforcing all store policies, standards, and practices Accounting

• Assist Store Manager in completing and managing income and expense budgets, including accounts payable/receivable, profit and loss, etc.

• Accounting tasks such as counting and depositing revenues.

• Assist Store Manager in completing required corporate reporting documentation, both financial and operational

• Manage company resources responsibly including inventory control

• Manage financial duties

• Protect company assets

• Communicate and model company standards and policies

• Implement efficiently and effectively directives from store, corporate, and divisional management

• Develop and maintain store organization to promote efficient operations

• Interface with corporate office personnel

• Conduct store audits and complete store summary reports, including action plans

PLEASE NOTE: If you are having problems applying through the portal, please send resume directly to damla.dogan@inacre.ca OR refer directly to Inacre's job board:
https://inacre.ca/en/candidats/emplois/
Requirements and experiences
• Bilingual (written and verbal) in both French & English
• High school or GED required
• Post secondary education strongly preferred
• Previous experience with sales and customer service
• Strong communication, organizational, and leadership skills
• Pleasant disposition, sociable, accommodating nature, and enthusiasm
• Self-motivation, creativity, and adaptability
• Computer, telephone, Microsoft Office, and fax knowledge
• Must have availability to work weekends, nights, and evenings.
Benefits and other information
Base Salary Negotiable dependent on experience
Competitive Bonus structure!
Full Time Permanent Position
FULL Benefits
If you are interested, please send your application (Resume & Cover Letter) through our website by clicking the "Apply" button OR via email to damla.dogan@inacre.ca
For further information, you can visit our web site https://inacre.ca/en/candidats/emplois/ or contact us via phone at 416 550 5135 ext 232
We thank everyone who submits their application. However, only those selected will be contacted for an interview.
We offer a referral bonus of $200 minimum if you present someone who is hired for one of our roles! Contact us for further details.
Subscribe
to the job alert
Receive daily our latest job offers.
Subscribe